Introducing our Rain Bar Soap!
Remember the last time you spent in nature with eyes closed, breathing deeply in the scent of fresh rain on the earth…?
Rain Bar Soap captures this exact sensation with a signature essential oil blend that's earthy, fresh, and grounding with just a hint of green plants and citrus. We've represented large drops of falling rain with drops of color in cool, muted tones, perfect for a stormy day!
WHY "RAIN" BAR SOAP?
We created this special bar to reflect what The Living Soaperie means to us: nature, sustainability, family, and lifestyle.
Rain Bar Soap also honors our spiritual roots and commitment to giving back to others. The Lord has blessed us with the pure ingredient of rain water and the ability to be together as a family; we're passing on this blessing by donating 100% profits from all sales of this soap to a community organization that serves others!
PARTNER SPOTLIGHT: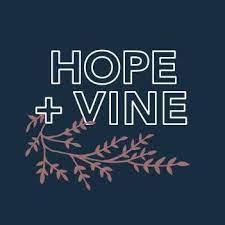 Our current community partner is Hope + Vine, a Wake Forest, NC nonprofit. Their mission is "to prepare young women who have aged out of foster care to successfully transition into a stable & secure future." At their retail location in Wake Forest, NC, Hope + Vine also sells really cool jewelry, apparel, and more, often made by the young women they serve.
I've known and worked with founder Rachel Smith for several years, and I've always been amazed by her passion, her commitment to community, and the overwhelming impact she and her team are having on young women in need. We're honored to support Hope + Vine through sales of our Rain Bar Soap!
Check out this awesome testimonial from Hope + Vine alumna, Nika:

HV Testimonial from Oh Lord Help Us on Vimeo.
Contains: Olive Oil, Rain Water, Coconut Oil, Shea Butter, Tallow, Sodium Hydroxide, Castor Oil, Essential Oil, French Green Clay, Indigo, Ultramarine, Mica
Net Weight 4.5 oz per bar
Choose your packaging! Our customers are just as eco-conscious as we are, so we offer our soaps with a label or without, your choice!
Additional information
| | |
| --- | --- |
| Labeled or Naked? | Yes- I want a label, No label- I like it naked! |