Meet Us!
Thanks for visiting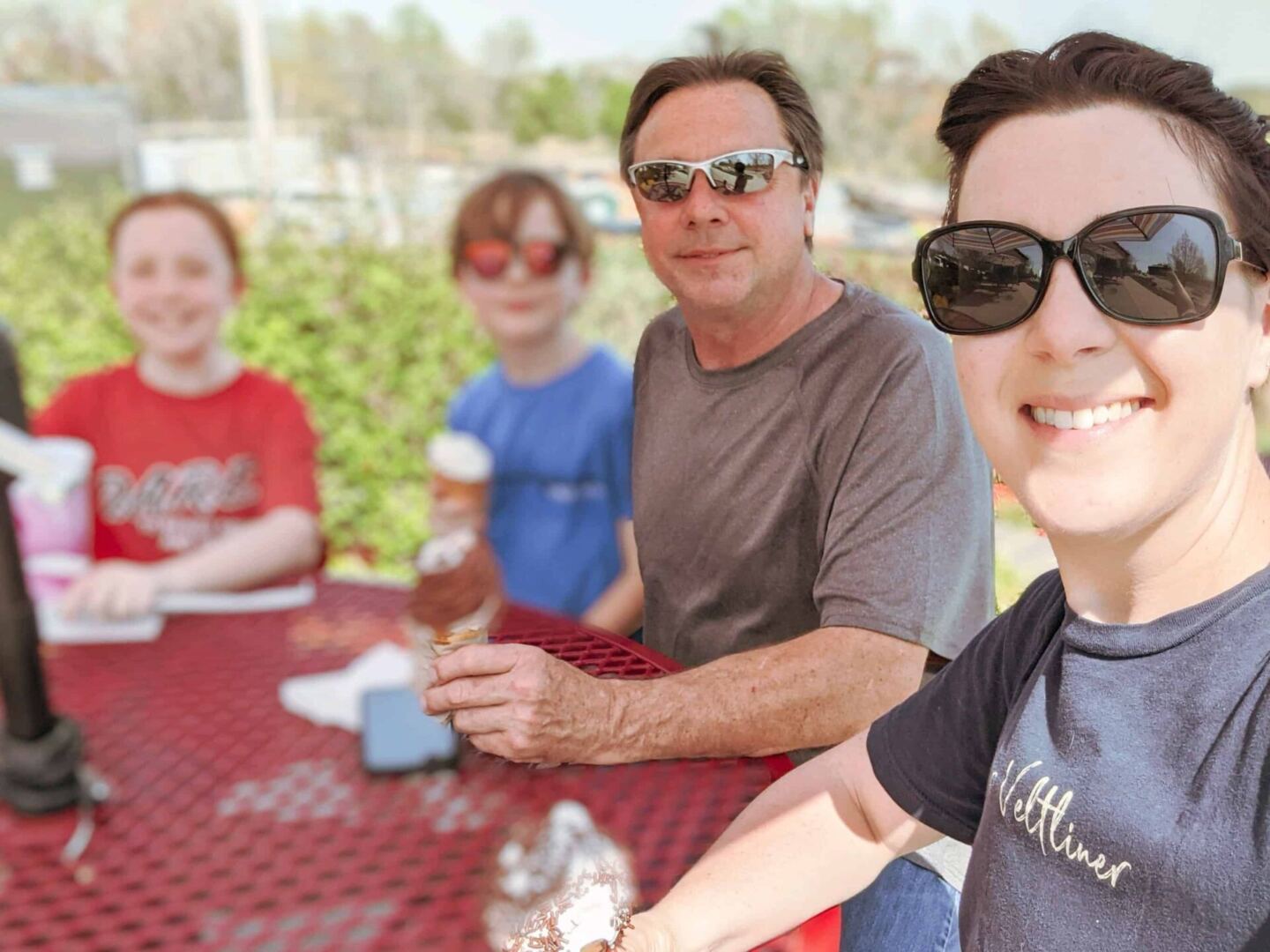 Thanks for stopping by & we're so glad to meet you!
We're Jen, Mike, and the Soaperie kids, and the Living Soaperie has been our passion since 2015.
There's a lot to tell about our story!
Most importantly, we're a fun, quirky, faith-based family that loves spending time and "doing life" together.
We started making soap as Christmas gifts in 2014, and it quickly went from a passing project to a fully-engaged business. We love blending art and science with natural ingredients to produce bath products that are unique, beautiful, and functional.
Why "The Living Soaperie"?
From 2015-2021, we were "The Soaperie," but we knew a change was needed when we started using rain water in all our bar soaps.
"The Living Soaperie" reflects the true scope of our story and what we're all about. Creating natural products and looking for new ways to be sustainable have always been central to our mission, but adding the term "living" doesn't just refer to our eco-friendly ingredients and processes.
We originally started our company so our family could grow together in rich, meaningful ways. The Living Soaperie has allowed us the flexibility we need to raise our kids and pursue our dreams, and it's allowed us to create lasting, "living" relationships with our customers.
We don't want to just sell you a bar of soap or a bath fizzy; we want to be part of your day, helping you energize, relax, and feel good.
The "living" relationships and "living" rain remind us how blessed we are. We're doing something really special, and we want to share it with others!
"It is no longer I who live, but it is Christ who lives in me. And the life I now live in the flesh I live by faith in the Son of God, who loved me and gave himself for me."   -Galations 2:20