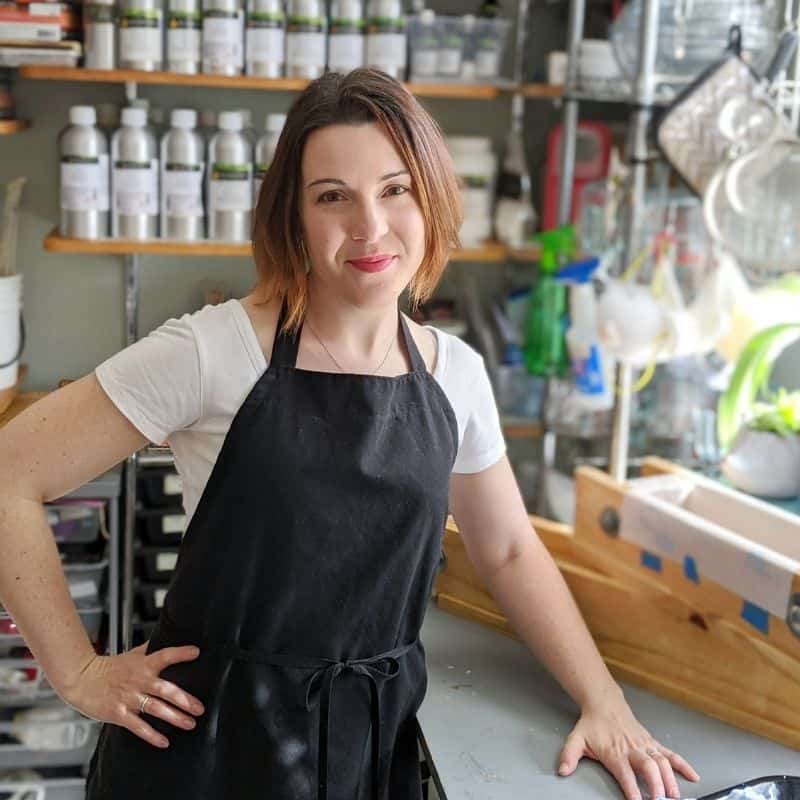 Jennifer Evarts
Maker, Founder
Welcome to our new online home!
As we continue growing into our new space, stop by often and check out the new additions, sexy soap pictures, and seasonal releases for fall!
Re-launching The Living Soaperie has been a labor of love, and we're so thankful for all your support and encouragement along the way!

NATURAL
Soap companies define "natural" differently. We believe "natural" is just that: good-for-you ingredients from the earth, sourced sustainably.

CRUELTY-FREE
Our family has a lot of animals, and we're passionate about our furry-scaled-feathered friends. Our products are never tested on animals, just on ourselves.

MICROBATCH
We make artisan- not commercial- products, so each one is unique and made in ultra-small batches. We keep things fresh and pure. Always.

GIVE BACK
We're on a mission to spread the love…and the soap bubbles! Every purchase you make helps us support organizations that are making a BIG difference.

ECO-LUXURY
There's something sacred about inhaling the scent of carefully-blended essential oils and taking time for self-care. We invite you to a new routine.